Hi everyone, Ona here with another tutorial on how you can stretch your Captivated Vision stash just that little bit more and have some fun as well!
In this tutorial I will take you through the steps of creating your very own unique and creative page borders/overlays. Of course Rachel has designed a whole range of gorgeous edgy borders which can be found in many of her kits or Mish Mash products, but sometimes it's fun to create something that is your own design!
Creating a border overlay is a little bit like putting together a jig-saw puzzle. The hard work has been done by Rachel in creating the brushes, stamps elements etc, all we need to do is arrange the pieces into an arrangement that we like!
First, this is the border overlay I created. It didn't take very long to do and actually the process of looking through my CV stash was fun as I 'discovered' some fabulous goodies that I had forgotten I had!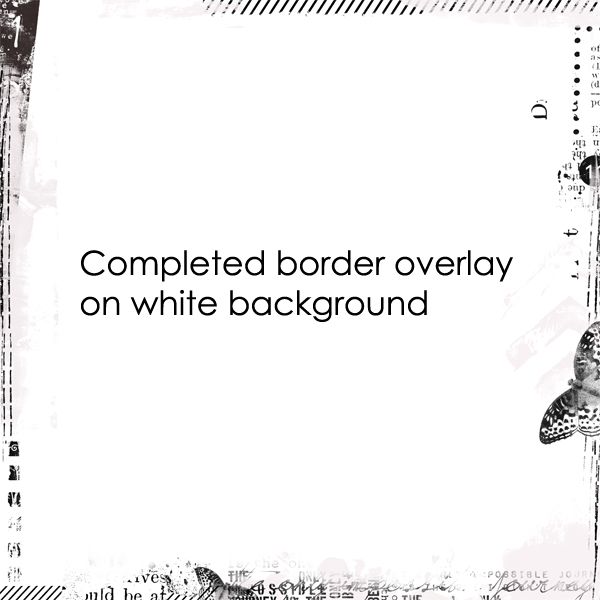 Credits for Border Overlay: Mish Mash Stamp Stash 06 | Mish Mash Stamp Stash 08 | Bubblegum Pop: Kit | Artful Intentions: She Wears Wings [Value Bundle] | Not How The Story Ends | Saffron kit | A Gesso Of A Mess 03 [Paint Stamps] | Gesso Of A Mess 04 [Paint Stamps] | A Gesso Of A Mess 05 [Paint Stamps] | Artified: Complicated (one PNG file) Template
How to start?
Easy peasy! Open a 12x12 new transparent file in PSE (or PS), fill the bottom layer in white (just so we can see what we are creating).
Next, start looking through your stash and when you find a piece you want to use simply move it over to your page - position it on the edge.
What can you use?
Anything! Gesso, elements, ephemera, brushes, stamps, template pieces etc. Even different papers cut into shapes can be used. You really are not limited!
Important point to remember with these border overlays is that you want to keep your designs on the border line, on the edge rather than towards the centre of the page. Don't worry about the parts of the stamps, brushes etc overlapping the side of the paper at this stage, we will take care of that later.
Use a layer mask for the eraser to get rid of the parts you don't want, especially if they are starting to move too close towards the center of the page.
This is what my page is looking like at this stage, there is a lot overlap as you can see.
Desaturate or not?
Totally your choice as to whether you want a coloured border overlay or greyscale. With my example, the stash I used was desaturated to begin with.
If you are using coloured items but you want to end up with a desaturated overlay, you can either desaturate each item as you go along or desaturate the finished border. I would suggest desaturating as you go along so that you have some interesting tones in the finished product.
What next?
Once you have arranged your stash to create a border you are happy with, all the layers need to be merged together so a PNG file can be created for later use.
When this point is reached, remember that the overlapping parts of the files need to be taken care of otherwise the finished file will be very large - even though you can't see these overlapping pieces, they will certainly add to the size of your file!
The easiest way to merge the layers AND chop off the overlap is to use the Stamp Visible function.
Make sure to turn off the white background layer, go to the top of your layers and press CTRL+SHIFT+ALT+E Now you will have a merged layer at the top of your layers palette, minus the overlap.
Ctrl+click on the thumbnail in the layers palette and CTRL+X to cut. Go to the New menu and select New Image from Clipboard and save this file as a PNG to use on your layouts.
This is my finished layout using my own border overlay!!
Credits: Life is Like a Rodeo | I Became Someone Else
Look at this gorgeous pages from the Captivating Sistas
Brigitta's border overlay and layout: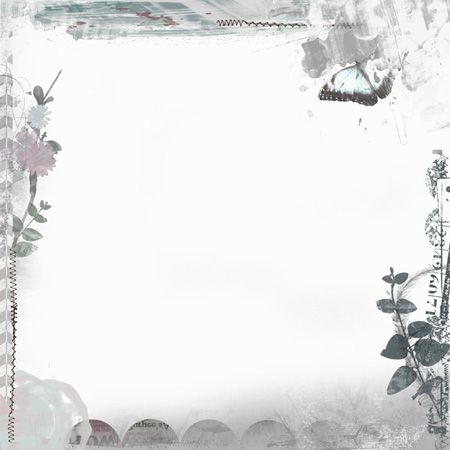 Credits for Overlay Border: Artful Intentions: Papillon Place [Value Bundle]
Credits: Creme Caramel Bundle
Ellen's border overlay and layout: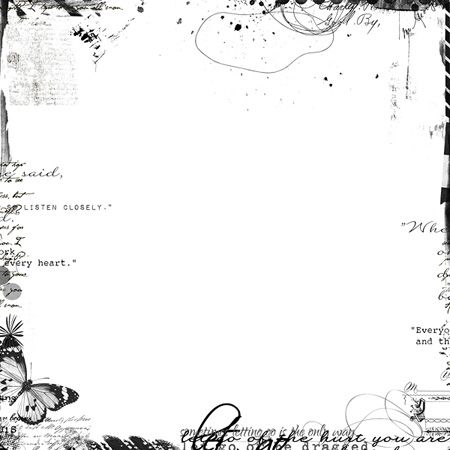 Credits for Overlay Border: Walk Away [Kit] | My Heart Is Full [Kit]
Credits: Walk Away [Kit] | My Heart Is Full [Kit]
Dalis's border overlay and layout: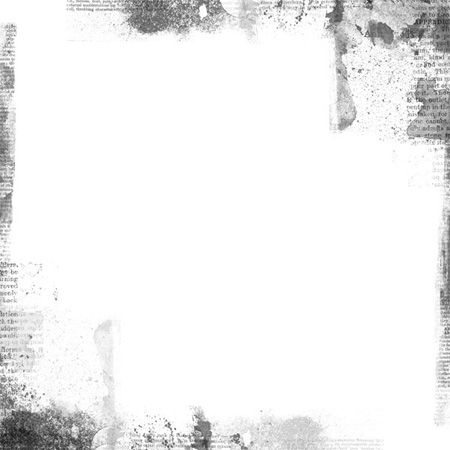 Credits for Overlay Border: Wiser, Not Older kit
Credits: Collect Moments : Mixed Media 2 Papers | Mish Mash: Alpha Stash 05 [Alphabet] | Mish Mash: Alpha Stash 02 [Alpha] | Fluent in Sarcasm [Mixed Media Kit] | Wiser, not Older!! [Mixed Media Kit]
So there you have it, a fun technique and a great way to stretch your Captivated Vision stash!
till next time,
Ona xxx